Back to All Press Releases
Industry leader awarded 12-month contract to provide railway track measuring equipment and training to Gabonese railway client.
Libreville, Gabon, March 29, 2023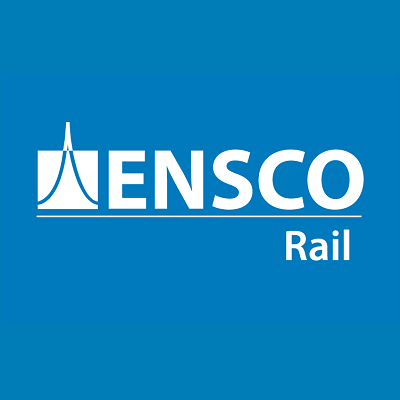 ENSCO Rail (ENSCO), a leading provider in railway track inspection and measurement technology, is proud to announce it has been awarded a 12-month track geometry measurement as a service contract by the Société d'exploitation du Transgabonais (SETRAG). Through this contract, ENSCO will provide their measuring technology to SETRAG to optimize the inspection and planning of railway maintenance for its 648 km of railway lines.
Accurately measuring and planning maintenance work reduces time spent on unnecessary repairs and lessens the economic and social impacts caused by downtime. Track geometry measurement is one of the foremost methods in the rail industry for assessing track safety and planning for track maintenance. ENSCO is a leader in the industry for track geometry reliability and measurement reproducibility.
"We are proud SETRAG selected ENSCO technology to enhance the safety and efficiency of Gabon's railway system, ultimately improving the critical transportation infrastructure for the country," said Jackie van der Westhuizen, Division Manager of ENSCO Rail.
Upon delivery and installation of the measuring system on a SETRAG designated railway vehicle, ENSCO will provide comprehensive training to SETRAG personnel to operate the ENSCO system.
 
ABOUT ENSCO RAIL
For more than 50 years, ENSCO has led the rail industry worldwide in developing new and advanced technologies to improve the safety, security, and quality of their operations. ENSCO is a trusted provider of track geometry measurement systems along with automated and autonomous inspection systems, web-based data management systems, vehicle dynamics analysis and simulations, and large-scale systems integration projects. ENSCO's engineers have pioneered the use of advanced inspection measurement technology, high resolution imaging technologies, and automation software to ensure railway track safety while increasing operating efficiency and productivity. Learn more about ENSCO.
ABOUT SETRAG
Société d'exploitation du Transgabonais (SETRAG) is a subsidiary of the French mining and metallurgical group ERAMET. In 2005, SETRAG was mandated by the Gabonese authorities to manage operations of the country's only railway network and handles the transportation of goods and passengers. SETRAG is responsible for maintaining 648 km of railway lines across the country's nine provinces, complete with 24 stations between Franceville and Libreville.