Back to All Press Releases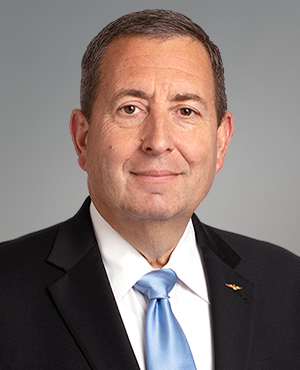 Falls Church, Va., May 15, 2018
ENSCO, Inc. is pleased to announce the addition of Robert Sanders as Vice President of ENSCO Avionics, effective April 23. In this role, Sanders will lead ENSCO Avionics and ENSCO Avionics Canada, which provide safety- and mission-critical avionics engineering solutions, products and services for the aerospace industry.
"We are enthusiastic about the addition of Robert Sanders to our executive staff," states Boris Nejikovsky, President of ENSCO. "Robert combines personal user experience as a former Naval Aviator and FAA licensed pilot with an impressive leadership background and a deep knowledge and understanding of the U.S. and international aerospace markets."
Sanders began his career as a Naval Aviator deploying as part of the Multi-national Peacekeeping Force in Beirut, Lebanon, in 1982-1983. He flew combat missions in support of Operation Desert Shield and Desert Storm, where he was awarded the combat Air Medal. Sanders has held positions of ever-increasing responsibility and accomplishment in program management, business development, and general management in aerospace and defense for companies, including Lockheed Martin, ITT, Honeywell, Barco, and Elbit Systems of America.
Sanders has more than 20 years of experience developing and delivering solutions for customers in automatic test equipment, electronic warfare, safety of flight avionics and controls, mission computing, network security, visualization, and cyber security. At Honeywell, he chaired a corporate technology council for research and development for displays and computing, while leading a multi-site product line for aircraft electronics.
He attended graduate executive studies at MIT and Harvard for technology management and innovation. Sanders received his Bachelor of Administration from Dowling College. He is a certified Six Sigma Black Belt.
ENSCO, Inc.
ENSCO, Inc., and its wholly owned subsidiaries represent a $115 million international technology enterprise, headquartered in the Washington, D.C., area. For almost 50 years, the ENSCO group of companies has been providing engineering, scientific and advanced technology solutions that guarantee mission success, safety and security to governments and private industries worldwide. ENSCO operates in the defense, transportation, aerospace, and intelligence sectors. Field offices and subsidiaries, representatives and partnerships are located throughout the United States and the world. Learn more