Back to All Press Releases
Falls Church, Va., April 27, 2018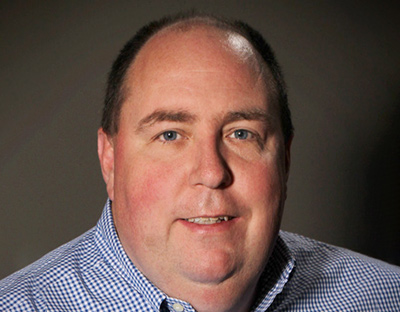 ENSCO, Inc. is pleased to announce the addition of Robert Coakley as Director of Business Development in the Applied Technology and Engineering Division. In this role, Coakley is responsible for all business development activities for ENSCO rail technology solutions for the passenger, transit and freight rail markets.
"Robert Coakley is a valuable addition to our rail technology business development staff," states Jeff Stevens, Vice President of the Applied Technology and Engineering Division. "He brings more than 10 years of experience developing new business in the global rail industry work and track inspection equipment sector, which will be a major asset to our growth objectives."
Prior to joining ENSCO, Coakley served as Director of Sales and Marketing at Nordco, Inc. in Oak Creek, Wis. His previous experience includes sales, marketing and customer service positions at a variety of product and service companies. He holds a bachelor's degree in engineering from the Massachusetts Maritime Academy.
ENSCO, Inc.
ENSCO, Inc., and its wholly owned subsidiaries represent a $115 million international technology enterprise, headquartered in the Washington, D.C., area. For almost 50 years, the ENSCO group of companies has been providing engineering, scientific and advanced technology solutions that guarantee mission success, safety and security to governments and private industries worldwide. ENSCO operates in the defense, transportation, aerospace, and intelligence sectors. Field offices and subsidiaries, representatives and partnerships are located throughout the United States and the world. Learn more