Back to All Press Releases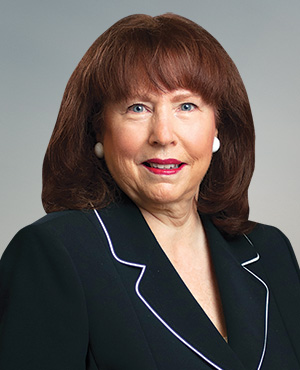 Falls Church, Va., September 18, 2014
ENSCO, Inc. has announced that Ms. Joanne McDonald, former Vice President of Administration and Human Resources will become ENSCO's Chief Ethics Officer. She will continue to serve on ENSCO's Board of Directors and remains the Corporate Secretary.
As Chief Ethics Officer, Ms. McDonald will report to the Executive Chairman of the Board Paul W. Broome, and provide corporate leadership and advice on corporate governance and ethics issues, including developing and disseminating corporate ethics policies and ensuring that they are upheld. She will continue in her corporate communications role, including administration of all Standard Operating Policies for the company and conducting the annual Employee Opinion Survey. She will also investigate complaints and conflicts of interest.
Dr. Deborah Hall-Greene will replace Ms. McDonald as Vice President of Human Resources.
"ENSCO is committed to upholding the highest standards of behavior in the way we conduct our business and relate to our customers, employees, and shareholders," states Paul W. Broome, Executive Chairman of the Board. "Ms. McDonald's long history with the company as well as her personal integrity and commitment to ENSCO and its standards make her an ideal person to serve as Corporate Ethics Officer."
About ENSCO, Inc.
ENSCO, Inc., and its wholly owned subsidiaries represent a $90 million technology enterprise, headquartered in the Washington, D.C., area. For more than four decades, the ENSCO group of companies has been providing ingenious engineering, science and advanced technology solutions that guarantee mission success, safety and security to governments and private industries around the globe. ENSCO operates in the defense, transportation, aerospace and intelligence sectors. Field offices and subsidiaries, representatives and partnerships are located throughout the United States and around the world. Learn more