Back to All Press Releases
Falls Church, Va., May 4, 2017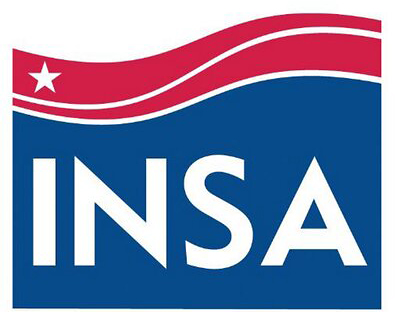 ENSCO, Inc., today, presented two innovative IR&D technologies to a large government intelligence community (IC) gathering at MITRE in McLean, Va. The INSA Innovators Showcase is an annual forum for reviewing independent research and development (IR&D) programs, hosted by the Intelligence and National Security Alliance (INSA). The audience was comprised of a large group of leading scientists, engineers and program managers from the U.S. government. Dr. Mike Picciolo briefed on ENSCO's Virtual Phased Array IR&D program, which aims to create a radio-frequency (RF) coherent array using wireless technology, but functions as if the array elements were connected physically (via wires or waveguides). Dr. Wil Myrick briefed on ENSCO's Low SWaP Software Defined Radios for Assured PNT in GPS Denied Environments IR&D program, which aims to embed ENSCO's precise ranging radio technology onto miniaturized software defined radios for "internet of things" tracking in GPS denied environments. Both IR&D programs leverage ENSCO's patented wireless (RF) Positioning, Navigation and Timing (PNT) technology.
ENSCO was down-selected from a total of 110 abstract submissions to give two of 24 accepted presentations at the Innovators' Showcase, which provides an opportunity for organizations to present IR&D projects directly to a public sector audience.
The presentations, conducted at the TS/SCI level, annually draw scientists, technologists and engineers from the Central Intelligence Agency (CIA), Defense Intelligence Agency (DIA), National Geospatial-Intelligence Agency (NGA), National Reconnaissance Office (NRO), and the Office of the Director of National Intelligence (ODNI), as well as other agencies that contribute to national security. INSA's Technology and Innovation Council has hosted the Showcase–in collaboration with the ODNI's Directorate of Science & Technology–since 2010.
"This is a tremendous opportunity for ENSCO to expose its extremely novel IR&D programs to a large selection of government agencies at the classified level," states Boris Nejikovsky, President of ENSCO, Inc. "These agencies realize innovation keeps the United States ahead of its adversaries. By facilitating such an event in a way that protects intellectual property, INSA provides a highly valuable service to the Intelligence Community and to our country."
Earlier this year, INSA sought unclassified abstracts on IR&D initiatives from academia and the private sector related to artificial intelligence and machine learning, cybersecurity and cyber operations, energy, the internet of things, sensing technologies, and other game-changing ideas. Because more than 110 abstracts were submitted and only 24 presentations were accepted, this makes 2017 the most competitive Showcase yet.
"The Innovators' Showcase is one of the unique ways INSA brings the private sector, academia and government together to explore and collaborate on solutions to national security challenges," said Kevin Kelly, CEO of LGS Innovations and chair of INSA's Technology and Innovation Council. "We are pleased to see a record number of organizations express a desire to participate. Being chosen to present is a significant achievement, and contributions by these selected organizations greatly advance innovation in the Intelligence Community."
To be notified about the topics of interest and abstract submission guidelines for the 2018 Innovators' Showcase, please contact showcase@insaonline.org or visit www.INSAonline.org.
About ENSCO, Inc.
ENSCO, Inc., and its wholly owned subsidiaries represent a $100 million international technology enterprise, headquartered in the Washington, D.C., area. For almost 50 years, the ENSCO group of companies has been providing engineering, science and advanced technology solutions that guarantee mission success, safety and security to governments and private industries worldwide. ENSCO operates in the defense, transportation, aerospace, and intelligence sectors. Field offices and subsidiaries, representatives and partnerships are located throughout the United States and around the world. Learn more