Back to All Press Releases
Falls Church, Va., October 13, 2014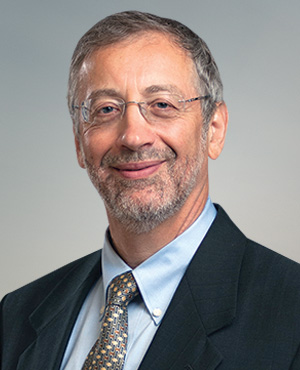 Boris Nejikovsky was named President of ENSCO, Inc., and its wholly owned subsidiaries, ENSCO Avionics, ENSCO Avionics Canada, ENSCO Rail and ENSCO Rail Australia Pty Ltd., Oct. 1. Mr. Nejikovsky succeeds acting President and Chief Executive Officer Gregory Young.
"Mr. Nejikovsky brings a unique and deep blend of experience and knowledge in governmental research and development, systems engineering, commercial product development, product manufacturing, international systems development and product sales as well as diverse operational management," said Paul Broome, Executive Chairman of the Board. "His technical background in combination with his understanding of our governmental and commercial business makes him well suited for his new leadership role at ENSCO."
Mr. Nejikovsky, formerly Vice President of ENSCO's Rail groups, has been with ENSCO for more than 20 years and was instrumental in the design and integration of many of the company's key railway products. He helped introduce a number of innovative products, based on inertial, laser, machine vision, wireless communications, GPS, and other advanced technologies. These products are widely used throughout the rail industry today. Mr. Nejikovsky holds three U.S. patents in rail inspection technology and three USSR patents, and has authored a number of professional papers. Mr. Nejikovsky has an Advanced Degree in hydraulics/engineering hydrology from the State Hydrological Institute and an EE degree from the Leningrad Electrotechnical Institute in St. Petersburg, Russia.
Within the Rail groups, Jeffrey M. Stevens will succeed Mr. Nejikovsky as Division Manager of ENSCO's Applied Technology and Engineering Division and Director of ENSCO Rail and ENSCO Rail Australia Pty Ltd. In these roles, Mr. Stevens will work with our railroad customers to guide ENSCO's federal, domestic and international efforts in the rail industry. Mr. Stevens, who has been with ENSCO for more than 13 years, brings an extensive experience in the rail industry and an inherent understanding of the needs of our rail customers.
About ENSCO, Inc.
ENSCO, Inc., and its wholly owned subsidiaries represent a $90 million technology enterprise, headquartered in the Washington, D.C., area. For more than 45 years, the ENSCO group of companies has been providing ingenious engineering, science and advanced technology solutions that guarantee mission success, safety and security to governments and private industries around the globe. ENSCO operates in the defense, transportation, aerospace and intelligence sectors. Field offices and subsidiaries, representatives and partnerships are located throughout the United States and around the world. Learn more