Back to All Press Releases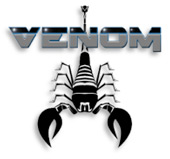 Endicott, N.Y., May 12, 2014
ENSCO Avionics, Inc. is pleased to announce the selection of their IData® family of products by Legion Training and Simulation, LLC and Roy Aircraft and Avionic Simulation, Inc. for their new Virtual ENvironment Operations Module, VENOM, unmanned aerial system training suite.
VENOM, designed specifically for the commercial UAS global market, is the culmination of many months of intensive research and development efforts to provide the highest quality training architecture for UAS pilots and payload operators.
"Our search to identify the 'Best of Breed' in commercial-off-the-shelf components for VENOM naturally led us to select ENSCO's IData and IDataMap, as they represent a fully modular and customizable architecture, giving us the unique capability to support any customer's training requirements regardless of the UAS platform size or type," said Steven Jones, CEO of Legion Training and Simulation, LLC. Effective June 1, VENOM version 1.0 will be available for sale.
See the successful integration of IData and IDataMap with VENOM during AUVSI 2014 at the Orange County Convention Center in Orlando, Fla., May 13-15. To arrange for a demonstration in advance, please feel free to contact us.
About ENSCO Avionics, Inc.
ENSCO Avionics, a wholly owned subsidiary of ENSCO, Inc. based in Endicott, N.Y., for 30 years, has been a premier provider of safety- and mission-critical engineering, software and programmable hardware engineering, and vision systems solutions that now feature IData Visual Systems®. Our avionics and aerospace industry focus includes DO-178B/C, DO-254, DO-278A, SEAL and military standards.