Back to All Press Releases
Falls Church, Va., December 1, 2015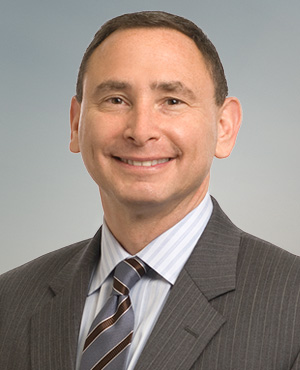 ENSCO, Inc., is pleased to announce that Dr. Jay "Scott" Goldstein has joined as its Chief Strategy and Technology Officer, Nov. 30. The primary goal of this position is to advance ENSCO's technologies and technical capabilities and to ensure better alignment of our technologies with the strategic needs of our customers.
"I look forward to working with Scott Goldstein to capitalize on the synergies and complementary capabilities of ENSCO's diverse groups in order to pursue multidisciplinary strategic opportunities toward achieving long-term technology-driven growth for the company," said Boris Nejikovsky, ENSCO President.

Dr. Goldstein has more than 30 years of experience leading organizations and serving as a chief technology officer, including programs with DARPA, the Intelligence Community, and the military. Presently, Dr. Goldstein is a Fellow of the IEEE, a member of the IEEE Radar Systems Panel, a Fellow of the Washington Academy of Sciences, a member of the AFCEA Technology Committee and the INSA Council on Technology and Innovation, a consulting member of the Army Science Board, and is serving on the 2015 Defense Science Board Air Dominance Task Force.

Prior to joining ENSCO, Dr. Goldstein was with Dynetics, a Huntsville, Ala., high-tech company, where he served as the Chief Technologist and manager of the Advanced Missions Solutions Group in Chantilly, Va. Previous to that, he held senior positions at QinetiQ North America, ManTech International Corporation, SAIC, and MIT Lincoln Laboratory.

With more than 30 years of experience across the Army and Air Force, Dr. Goldstein is a Brigadier General in the Air Force Reserve, currently serving as the Mobilization Assistant to the Commander at the Space and Missile Systems Center in Los Angeles. He previously served at the Air Force Research Laboratory, Wright-Patterson AFB, as well as in the Office of the Secretary of Defense and with the Joint Chiefs of Staff.

Dr. Goldstein has authored or co-authored more than 100 refereed technical publications and has four U.S. patents in spread spectrum communications and adaptive processing for signal detection. A member of Sigma Xi, Tau Beta Pi and Eta Kappa Nu, he holds a Ph.D. in electrical engineering from the University of Southern California and a master's degree from George Mason University.
About ENSCO, Inc.
ENSCO, Inc., and its wholly owned subsidiaries represent a $100 million international technology enterprise, headquartered in the Washington, D.C., area. For almost 50 years, the ENSCO group of companies has been providing ingenious engineering, scientific and advanced technology solutions that guarantee mission success, safety and security to governments and private industries around the world. ENSCO operates in the defense, transportation, aerospace and intelligence sectors. Field offices and subsidiaries, representatives and partnerships are located throughout the United States and the world. Learn more