Full and partial turnkey software development life cycle solutions built on more than 30 years of experience and the industry's best practices
Challenge
Avionics systems providers face the difficult challenge of bringing new technology to market—quickly, across multiple platforms and with increasingly complex functionality. Navigating through the minutia of requirements to meet DO-178C, DO-278A and SEAL certification is a significant challenge when developing airborne and ground-based safety-critical software.
The ENSCO Software Development Experience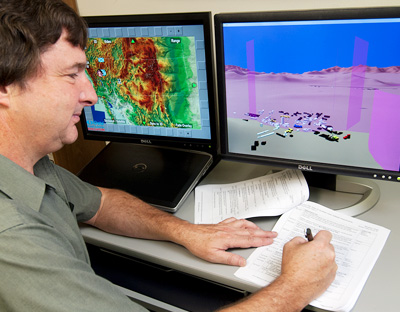 ENSCO Avionics offers both commercial and military customers cost-effective solutions for today's highly-reliable, safety-critical airborne and ground-based systems.
With expertise spanning multiple avionics systems through the highest design assurance levels, our experience includes DO-178C, DO-278A, SEAL, and the companion documents DO-248C, DO-330, DO-331, DO-332, and DO-333, as well as EASA (ED-12C & ED-109) and Transport Canada certification experience.
ENSCO Avionics' full software life cycle development experience encompasses COTS RTOS's and custom RTE's through complex embedded control applications for Full Authority Digital Engine Controls (FADECs), power control and distribution systems, actuation control systems, flight control systems, air data systems, engine and fuel Indicator systems, weapon control systems, FMS and navigation systems, and display systems. Our experience covers numerous target processors, such as PowerPCs, DSPs and PICs, along with numerous communication protocols, such as CAN, IEEE 1394, ARINC-429, ARINC-664, and more.
ENSCO Avionics experience and safety-critical knowledge in software development can be applied to other business sectors, including space, medical, rail, and security.
ENSCO Avionics Software Development Solutions: Long-term Relationships, Significant ROI
FAA, EASA, Transport Canada and military compliant certification
Turnkey hardware/software managed solutions
Safety-critical development expertise – staff, technology, guidance, oversight
Best-of-breed processes, tools and reuse to improve competitive edge for both schedule and cost